Mounted Memories Taxidermy Guided Hunts

I have been enjoying waterfowl hunting for over 30 years. During my travels I have seen a lot of beautiful country and had the opportunity to hunt with a number of waterfowl guides. These guided hunts have taken me to Canada, Oregon, Washington and all over the great state of California. Through my travels, time and money I have come across some good and not so good guide services. Well, I am happy to say through all my trials and tribulations one guide service has really proven them selves head and shoulders above the rest.
In these times it's hard to find a business that care's more about people than the bottom line, but look no further, your search is over. It is known as South Wind Guide Service and it's my great honor to promote and be associated with these great folks. They put the enjoyment and success of the hunt before the all mighty dollar. Through their thousands of acres of leased land, expert calling and decoy placement, many years of experience and shear love of the sport you will have the time of your life. They will bust their butt to ensure that you will have as much fun and success as humanly possible. I know this through years of personal experience!
Everybody at South Wind Guide Service is kind and out going making you feel right at home. It's not only my pleasure to support and promote their guide service it's also my honor to call them friends.
Give South Wind Guide Service a call and experience the fun and success for yourself.
Go to www.southwindguideservice.com or click on the link below: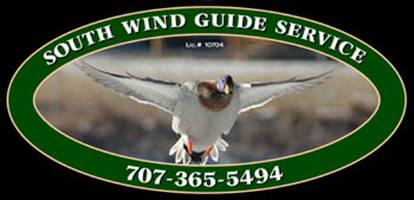 ---


Master Waterfowl Taxidermist
Skip Miller
23592 Mirabel Road
Middletown, CA 95461
Days: 707-355-0867
Evenings & Weekends: 707-987-3472
eMail
skipsvmax@hotmail.com
COPYRIGHT © MOUNTAIN MEMORIES TAXIDERMY - WWW.CAWATERFOWLTAXIDERMIST.COM